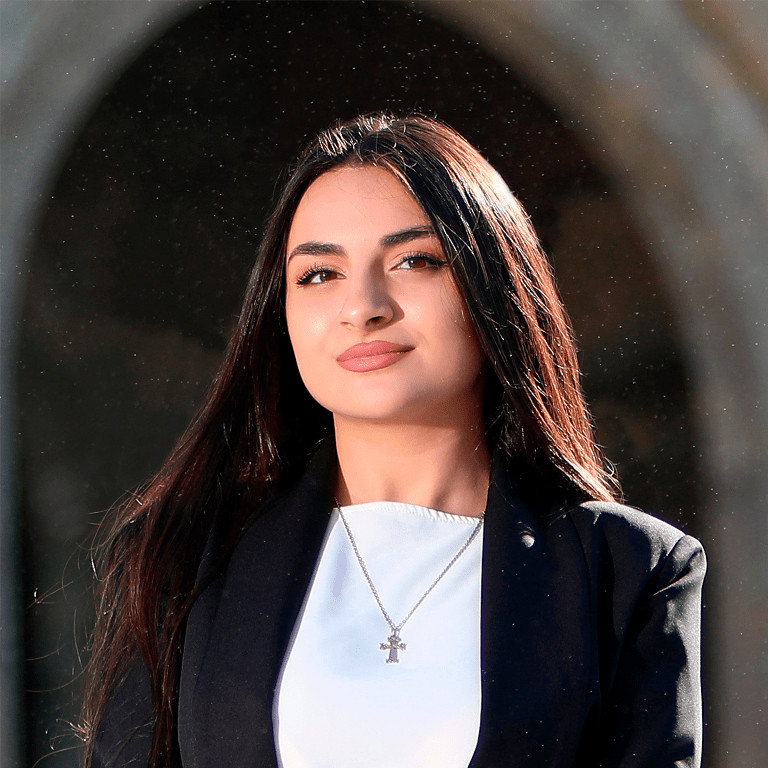 I am Ani Sargsyan, 22. This year I graduated from the Institute of Philology and Journalism of Saratov N.G. Chernyshevsky State University, majoring in journalism.
I have always been engaged in community work, participated in various city and regional events aimed at strengthening international relations since I was a schoolgirl.
Since 2013, I have been an activist of the «Krunk» Armenian community of Saratov Region; since 2019, a member of the boards of the Union of Armenian Youth of Saratov and «We are Russians», the Youth Assembly of the peoples of Russia.
I was a freelance reporter for an electronic publication in 2016-2018.
I am the SMM manager of the «Krunk» Armenian community, I also take an active part in the organization of various programs.
I was awarded a certificate of appreciation by the Ministry of Public Relations of the Saratov Region for my work on the preservation and development of Armenian culture in the Saratov Region.
The main issue is to strengthen the Armenian identity and patriotic spirit among the youth of our community. Being an Armenian is hard work, which must be done conscientiously and with great responsibility.
As a representative of «Diaspora Youth Ambassador» program in Russian Federation, my goal is to improve the connection between the Diaspora and Armenia, to actively cooperate with the Armenian communities of different countries.