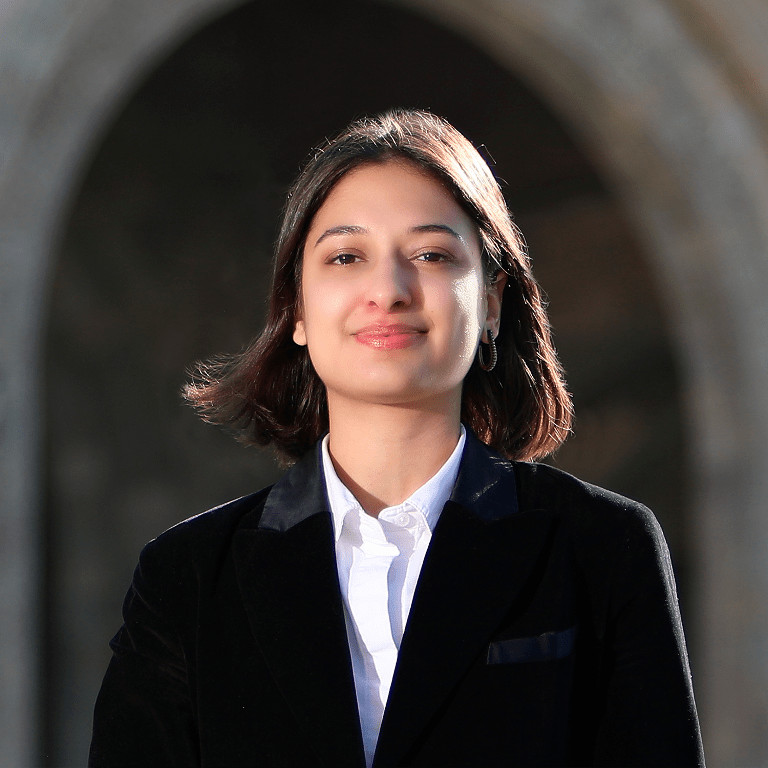 I am Maria Voskanian, I was born and raised in Saint Petersburg.
I graduated from HSE University, where I received a Master's degree in political science.
I specialize in the politics of the Eurasian region, as well as public diplomacy and the foreign policy of the Russian Federation.
In 2018, I joined the «Nor Serund» Armenian youth organization affiliated with the Armenian church, where I managed the cultural and educational programs. In 2020, the organization expanded its activities, becoming a separate structural unit and received a new name: St. Petersburg Armenian Regional Youth Association («ARMA»). Since 2021, I have held the position of the head of the media center there. A year later, I was elected a member of the coordinating council of the Association.
I did an internship at the St. Petersburg Representative Office of the Ministry of Foreign Affairs of the Russian Federation and the CIS Inter-Parliamentary assembly.
Today, I work in a structure of the Government of St. Petersburg, which is responsible for the cultural policy of the city.
For more than four years, I have been engaged in public activities, cooperating with foundations and other structures established by the Ministry of Foreign Affairs of the Russian Federation in order to develop and strengthen relations between the peoples of the Russian Federation and the Republic of Armenia.
In 2022, I was gratefully awarded by the government of St. Petersburg for my support in the development of cooperation between St. Petersburg and the Republic of Armenia.