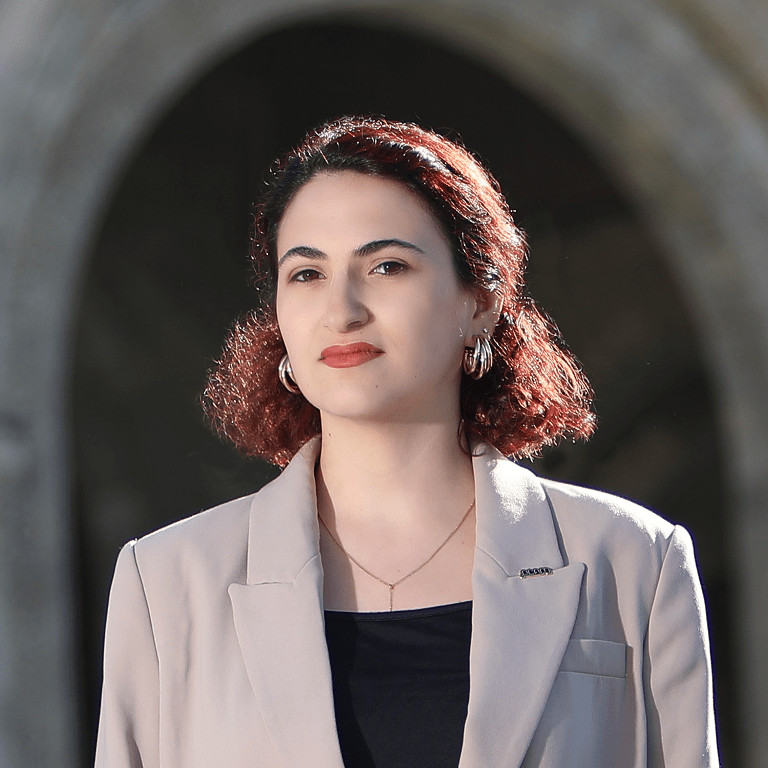 My name is Satenik Minasyan, I am 25 years old. I was born and raised in Russia.
Since I was a teenager, I have always wanted to understand where the basis of my existence comes from, and I found the answers to all my questions in the recognition of my national roots.
I graduated from G.V. Plekhanov Russian University of Economics in Moscow, majoring in political science. In the same university, I participated in training courses in «Multimedia Journalism», and was an activist in a number of Armenian organizations in the capital.
I have been interested in the community life since I was 16. I was a member of the Armenian youth church organization of Doni Rostov for two years.
After graduating from the university, I returned to Doni Rostov. I worked as a reporter in a network of news websites. At the moment I am an SMM specialist and a copywriter. Since 2019, I have been a member and activist of the Union of Armenian Youth of the Don (hereafter, the UAY).
I hold leading positions in the organization and manage various fields. I am the person in charge of working with mass media and press center. I manage the «ORIORD» women's club, as well as the «ODJAH» film club. I am responsible for event organization and PR support in all areas. One of the last major projects carried out under my leadership was the «Year of Armenian Cinema in Rostov-on-Don», which was organized jointly with the National Cinema Center of Armenia. Every month, to close cooperation with Armenian filmmakers, we organize non-commercial screenings of modern domestic films in the best movie theaters of the city.
As a participant of the Diaspora Youth Ambassador program, I aim to take part in the coordination processes of Armenia-Diaspora relations, as well as, together with my colleagues, to contribute to the expansion of interaction between the Armenian communities of the world.