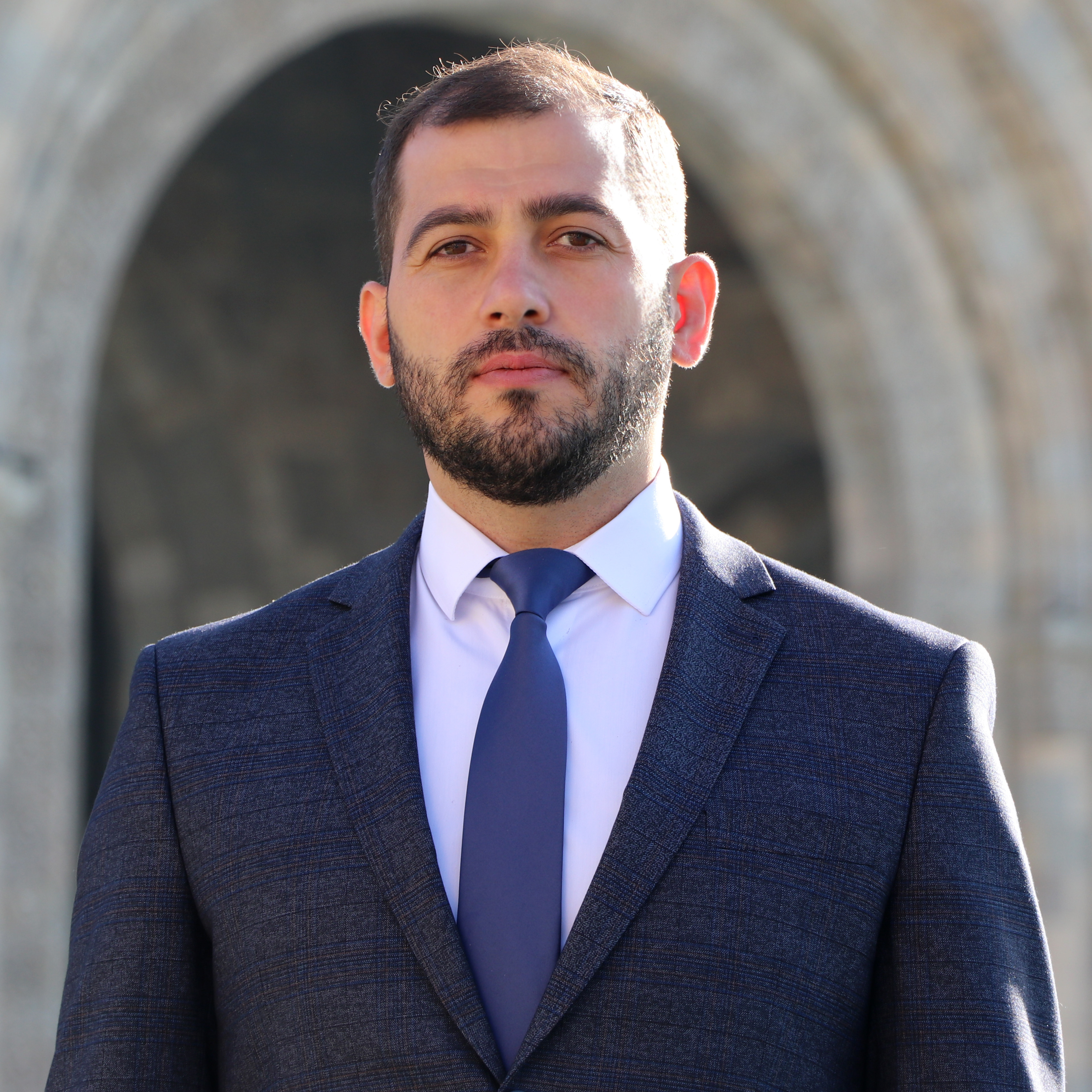 I am Kamo Mamikonyan from Abovyan. I moved to Astrakhan at the age of 9.
I graduated from the Moscow State University of Economics, Statistics and Informatics, majoring in Organizational Management - Anti-Crisis Management. At the university I was actively engaged in the life of Armenian community participating in the organization of different events.
After the graduation I entered the military service in the Armed Forces of the Russian Federation. During the service I got acquainted with other Armenians and we created a small Armenian community.
I entered the law faculty of the Saratov State Academy in 2017. After getting my BA, I received my master's degree at the Astrakhan State University.
In 2020, I resumed my active participation in the Armenian community, I was elected a member of the board of the Armenian culture company «Arev».
My friends and I created the Armenian Youth Association in the Astrakhan Region. We carry out various events and actions in defense of Armenia and our society. Apart from that we regularly organize evenings of Armenian culture for the non-Armenians of the city (187 nationalities).
We actively take part in the events organized by the municipality and the youth agency, we cooperate with them and other youth and national organizations.
In addition to community work, I am currently the head of a company supporting the activities of organizations in the field of foreign economic activity and international logistics.
I am participating in the «Diaspora Youth Ambassador» program in order to make the Armenian community of my city better, so that it can become a strong link in the global chain of Armenian communities for the benefit of Armenia and the Armenian people.