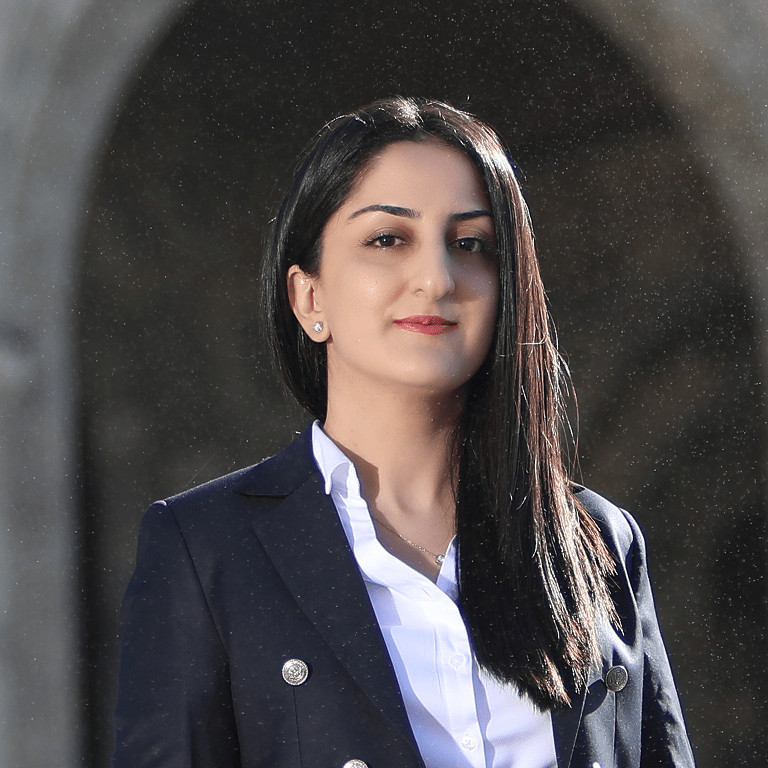 I am Anush Gasparyan. I was born in Yerevan, but I have lived in Delhi, India for more than 11 years.
Through the years of my studies, I have been part of National Human Rights Commission of India, Institute of UN studies of India, I was appointed as President of International Students House for Women of Delhi University, where I represented Armenia amongst 100 different countries.
I obtained my master's as well as doctorate degrees in legal studies from the Faculty of Law University of Delhi. I have 6 years' experience of doing comparative legal research on Armenia and India.
I have been conducting lectures and speeches on laws of Armenia with special focus on women's rights at different governmental and non-governmental platforms in India and in Armenia.
Currently, I am the president of India-Armenia Business Council of Women's Indian Chamber of Commerce and Industry, wherein, I try to promote business dialogue between India and Armenia by emphasising the concept of "She for He" and "He for She".
Also, I am the official representative of National Centre for Innovation & Entrepreneurship (NCIE) of Armenia in India, privileged to promote bilateral partnership building amongst India and Armenia by providing information on Armenia's scientific and innovation market potential.
As a Young Ambassador of Diaspora in India, I will continue my activities for preserving and promoting our Armenian identity oceans away from our Homeland by establishing long term and systematic platforms for the same. I will be helping the Armenian community in India to strengthen the links with Armenia and Artsakh by identifying community requirements and by introducing them all the possibilities of cooperation which we were taught during the initial phase of DYAP.