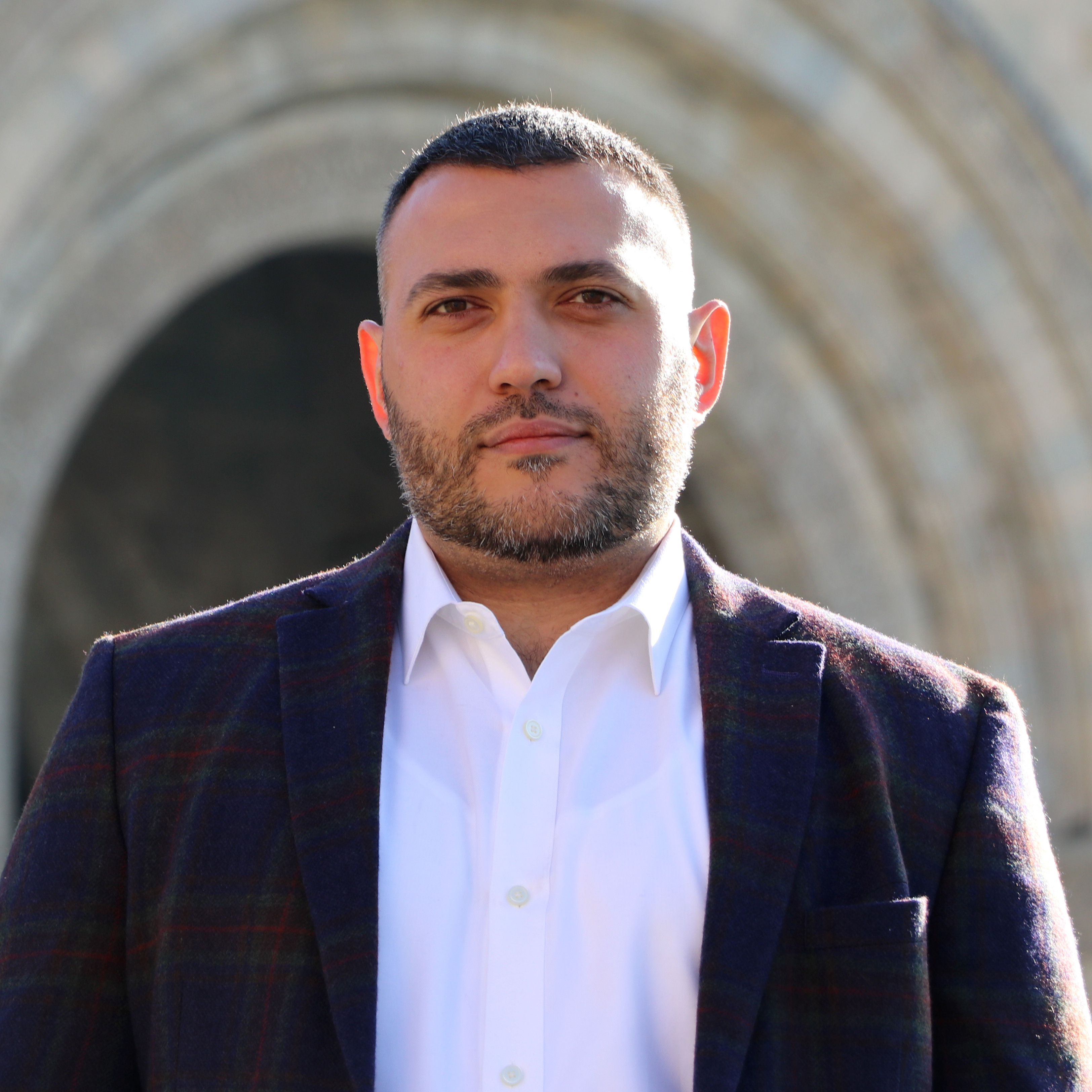 My name is Mher Saribekyan, I was born in Yerevan. When I was four years old, my family moved to Rhode Island, the USA.
Since the age of ten, I have served in St. Providence In St. Sahak and St. Mesrop Armenian Missionary churches as a clerk, and later as a semi-deacon.
I have always been an active member in the cultural and community life of Providence, as well as a member of A.C.Y.O.A (Youth Organization of the Armenian Church of America).
I graduated from the University of Rhode Island (URI) in 2010 with a bachelor's degree in computer science.
In 2014, as a member of the parish council of our church, I initiated the establishment of a new Armenian school affiliated to the church.
In 2018, after receiving a job offer, I moved to the state of North Carolina. Currently I am working as a web product manager.
After moving, I became a member of the new community and was soon elected as a member of the parish council of St. Sargis Armenian Apostolic Church.
As a member of the parish council we deal with the administrative, structural and financial matters of the church. With the help of the community, we organize fundraising events such as Armenian festivals, where we present Armenian cuisine and culture in aid of Armenia and Artsakh.
In October 2022, working with the parish council and the community, we established St. Sargis Armenian School.
As a Diaspora Youth Ambassador in the USA, I aim to strengthen our community's ties with Armenia to build a stronger, more progressive and safer homeland, maintain a vibrant and informed Armenian Diaspora, and ultimately promote repatriation.